Project Viewer 365 for SharePoint
Free Web Part for SharePoint
View MS Project MPP files from your SharePoint sites without MS Project installed on your computer.
3 Easy Steps
Download Project Viewer 365 Web Part to your computer
(click here to download PV365 Web Part)
Upload Project Viewer 365 Web Part to your SharePoint web part gallery
View MPP files in your browser
Detailed Project Viewer 365 Web Part Install Instructions
Go to your Share Point Site Settings and click on Web Parts under Galleries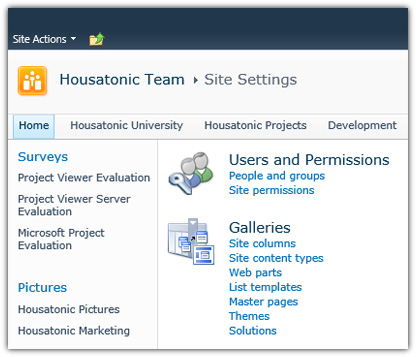 Click on Browse and select the Project Viewer 365 dwp file to upload it to your Web Parts Gallery.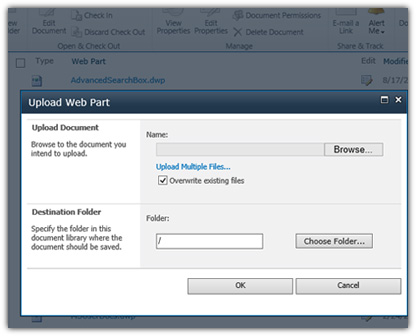 Drag and drop the Project Viewer 365 web part to your desired SharePoint website.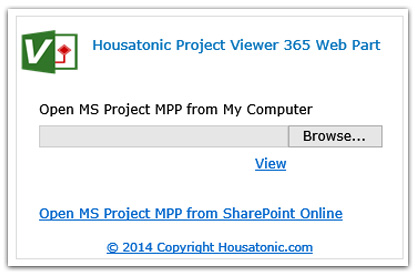 The MPP project file will display in your browser. Click on various views and reports to display project information.

View MPP files from SharePoint Online with any operating system or device
If you keep your MPP files in SharePoint Online, you can use Project Viewer 365 to view them from your PC/Server, iPad/iPhone, Windows RT Tablet, MAC, Android Device or any device that supports a web browser. Project Viewer 365 for MS Project MPP files is fully integrated with SharePoint Online. Install Project Viewer 365 for your platform and select File/Open from SharePoint Online to view your MPP.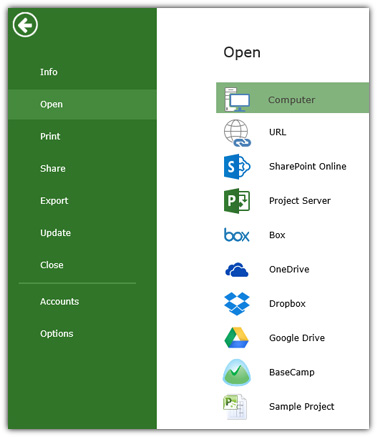 Learn more about all Project Viewer 365 for MS Project MPP Files Solutions

Enterprise Solutions: Project Viewer Web Server & SharePoint Server Integration
Install and connect our powerful Project Viewer Web Server application on your premises' SharePoint Server to open and view Microsoft Project files from your document lists and project folders.